Manual Mode
Used to maneuver in crowded places with many obstacles.
1. When stopped, the trolley is always in the manual mode, and the brake is engaged.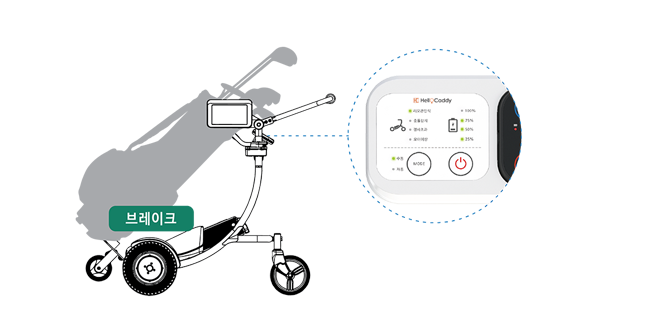 2. When you turn the throttle, the brake is released. When you let go, the brake is engaged.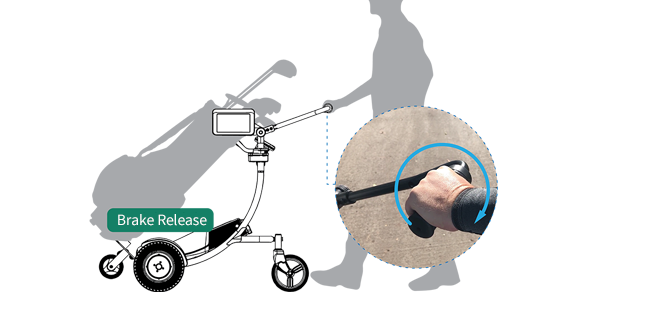 3. When you push or pull while the throttle is turned, you can move the trolley can be moved with little effort.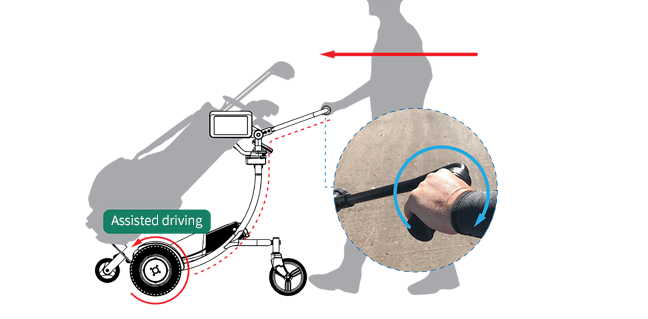 Auto-tracking Mode
Used in open space wider than a person's arm span.
1. When you press the Mode button, the auto-tracking mode is engaged and the trolley identifies the user.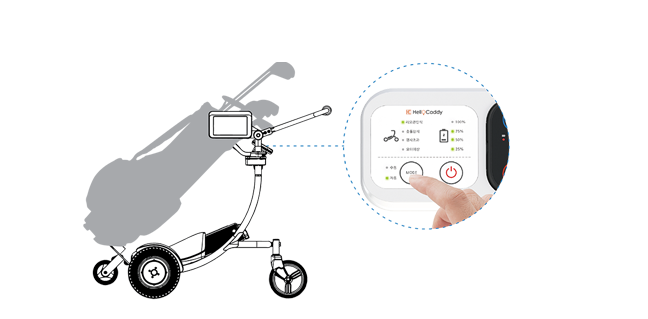 2. Turn and walk away and the trolley follows at a fixed distance.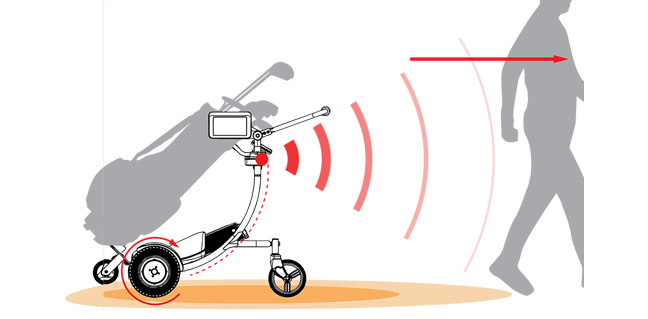 3. Stop and the trolley comes to a rest at a safe distance and switches to the manual mode.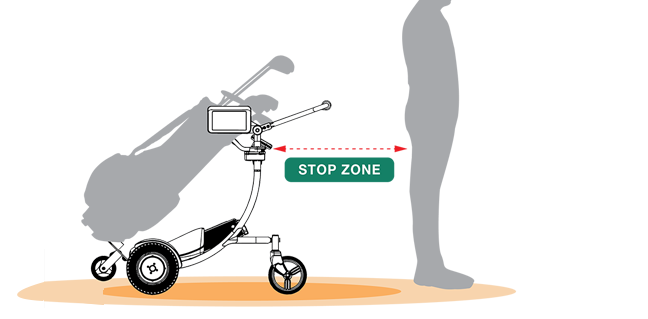 Tracks and follows user with the lidar sensor.
Emergency braking prevents accidents by stopping the trolley when obstacles are identified.
Alarm system for warning the user in undrivable areas
(bunkers, hazards, etc.).
Hands-free driving lets you enjoy the game and focus on scoring.

Autonomous
driving
Scorekeeping using the tablet.
Scorecard printing from kiosk.
Scorecard sharing with the POPGOLF app.
Top best/average performances tracking and real-time updating for each golf course.

Autonomous
driving
Target distances and hole location info using GPS.
High resolution course maps.
Intellignet caddy will help with course and shot strategy using voice.
Distance to the foursome ahead.
Course
information
Voice messaging with the cart rental office.
Wireless voice communication with course employee.
Pre-ordering of snacks.
Lost and found reporting.

Convenient
services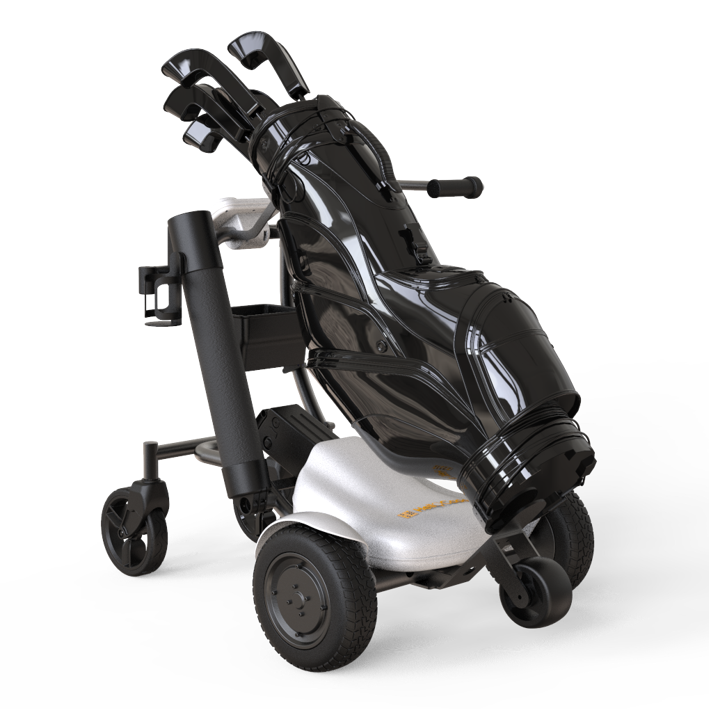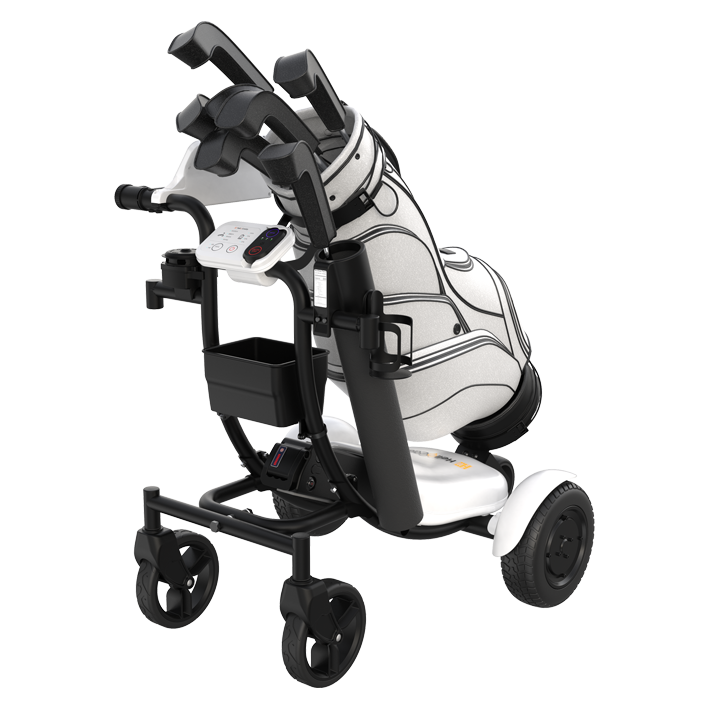 Dimensions
28 X 40 X 34 in
Weight
66 lb
Main battery
36V 10Ah (or 15Ah)
Motor
Dual BLDC 350W
Maximum slope
15 degrees
Max speed
5.5mile/h
Max load weight
110 lb / 66 lbs
Max operation time
7 hours (or 10 hours)
Max operation distance
9mile (or 15mile)
Battery
- Type : Lithium-ion
- Power : 36V 10Ah (or 15Ah)
- Weight : 6 lb
- Charge time : 6 hours (or 8 hours)
- Lifetime : 500 charges
Remote control
- Battery type : Lithium-polymer
- Power : 3.7V 1,000mAh
- Weight : 0.9 oz
- Operation time : 30 hours
- Charge time : 2 hours
Drive
- Follow : Rear wheel drive
- Assist : Front / Rear wheel drive
Optional Accessories
- Bottle holder
- Basket
- Weight : 0.9 oz
- Putter holder
- Sand bottle & holder